Back to BASE-ics!
My top picks for foundation in 2016
Hi! This is my first ever beauty blog post so I thought I'd write about the base of makeup - foundation. In my spare time outside of my PhD research, I host shows, dance on stage and do a bit of modelling & film work. As a result, I've tested a range of foundations for specific occasions and along the way I've found some foundations that work really well for me!
An ideal foundation for me is one that:
is sheer enough to be used every day but has adequate coverage
feels light on the skin, preferably like you're wearing nothing at all (stupid sexy Flanders!)
lasts all day through to the evening and definitely won't become patchy after a few hours of wear
is not 'cakey' after multiple touch-ups
photographs beautifully
won't drown your face out in stage and film lights
I tend to alternate between my two types of foundations:
'Every day' foundations (which meet criteria 1-4)
Stage & photography foundations - aka 'party' foundations - or the good stuff that I save for the weekend (which meet criteria 5 & 6)
...but let's be real, I'll wear my good stuff on a regular day too! haha ':D
Also, skin-types** are important to take into consideration when choosing the right foundation. And what works well for me, may not work for everyone (and vice versa).
Anyway, below are my top picks (spoiler alert, they don't come cheap sadly):
Every day foundations
Estee Lauder Double Wear Light - Stay-in-Place Makeup SPF10 (AU$52)

Chanel Vitalumiere Aqua - Ultra-Light Skin Perfecting Makeup SPF15 (AU$77)

Estee Lauder Double Wear Nude - Cushion Stick Radiant Makeup (AU$58)
Why I love them: These foundations look natural and feel light on the skin, but provide up to medium cover, perfect for day-wear. The Estee Lauder Double Wear Nude and the Chanel Vitalumiere Aqua give a beautiful glow to my skin! The Double Wear Light foundation won't disappear and turn patchy & really does last up to 15 hours.
I especially love the compact, super travel-friendly packaging of these foundations. I've read some rather superficial comments online about the plastic Chanel packaging looking cheap and "sooo not like Chanel." Well you can kiss my - face - honey, it's what's on the inside that counts! *snaps fingers* (Get it? Inside? Of the bottle? Oh smh, Lou).
Things to consider: Due to the light coverage, you may need to spot-conceal with these foundations. The Chanel bottle needs a good shake before use (the product will be diluted & runny otherwise). The Double Wear Light foundation sets rapidly (so blend it quickly!). Double Wear Light and Vitalumiere Aqua have a limited shade range. Both Estee Lauder foundations provide dismal sun protection (SPF10, really!? Might as well have no SPF!) and I highly recommend wearing sunscreen (or a moisturizer with at least SPF15+) underneath.
Stage and photography foundations
Giorgio Armani Luminous Silk Foundation (AU$95)

MAC Studio Fix Fluid Foundation (AU$50)
Why I love them: These foundations will make your complexion look amazing in photographs, film and stage! Both are reliably long-lasting and medium to full cover foundations. The Giorgio Armani Luminous Silk foundation provides a semi-matte finish with a subtle glow and the MAC Studio Fix Fluid provides a matte finish with the most accurate shade match to my skin.
Things to consider: Giorgio Armani is expensive AF! And if you have oily skin like me, you're likely to become shiny after some time. MAC foundations smell like paint (but this doesn't bother me). My skin tends to feel congested after a whole day of wear and sometimes I develop spots. I'd probably recommend these for special occasions or shoots only.
Does MAC Studio Fix Fluid really cause flashback in photographs?
There is a lot of misconception about MAC Studio Fix Fluid, especially among makeup enthusiasts - apparently Studio Fix Fluid causes ghostly flashback in photographs and it's claimed to have something to do with the SPF. But I actually can't find any real evidence to support this. In fact I wear SPF50 sunscreen underneath my makeup on holidays and my travel photos (with camera flash) look great!
I've worked with a number of makeup artists for photo shoots & film and in their kits are MAC Studio Fix Fluid foundations. Perhaps some reasons why we're hearing about the ghostly cast might be because many of us are simply wearing the wrong shade, or because Studio Fix Fluid might not be the right MAC foundation range for your skin type! From my experience, MAC Studio Fix Fluid has been such a reliable, quality foundation (not to mention reasonably priced!) and is the only foundation that I consistently repurchase, year after year.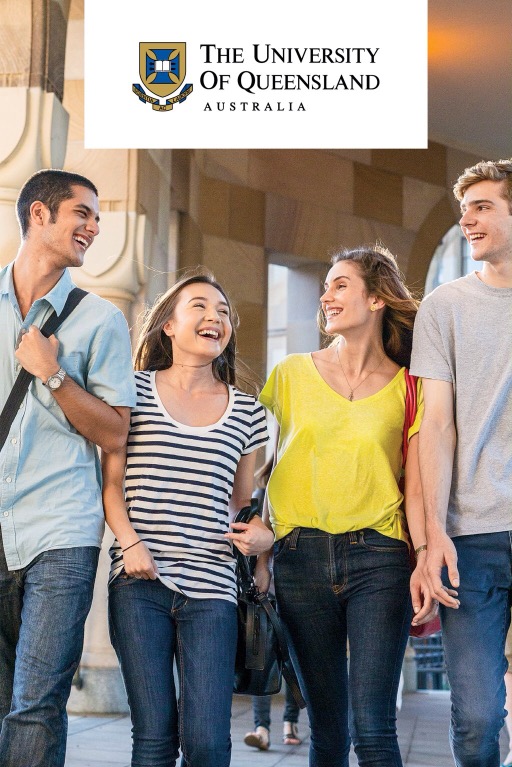 Above: MAC Studio Fix Fluid worn in photo shoots (location & studio) with flash photography cameras and in film, at night, with artificial lights ....No ghostly flashback!
Foundations for every day AND photography
Make Up For Ever Ultra HD (AU$65)

Estee Lauder Double Wear Stay-in-Place Makeup SPF10 (AU$52)
Why I love them: Both foundations photograph nicely. MUFE feels really light on the skin. Estee Lauder has superior staying power and won't become patchy.
Things to consider: I would probably still choose MAC or Giorgio Armani foundation over MUFE or Estee Lauder for professional photography, purely based on how the foundations look on my skin (MUFE is a bit too sheer and Estee Lauder Double Wear covers too well, not that either of these are a bad thing). However if you're looking for a multi-function foundation for every day and when you know you'll be photographed, these are great picks! These foundations do not have a high enough SPF to adequately protect your skin from sun damage, so for daily use definitely wear sunscreen (or a moisturizer with at least SPF15+) underneath.
Make Up For Ever surprisingly lasts forever!
I recently picked up the Make Up For Ever Ultra HD foundation from Sephora and I haven't worn it on stage or in a photo shoot yet. However, I did have it on for over 12 hours one Sunday, attending three events that day and it looked great! It even held up well in photos taken that evening. It came at such a surprise given it has a really light texture and just a translucent powder to set it (many foundations have a powder in the matching shade to enhance the staying power).
Estee Lauder Double Wear - my trusty travel companion
The Estee Lauder Double Wear foundation is my go-to, reliable foundation for flawless all-day-to-night wear as it looks pretty in photos, won't turn blotchy after several hours and has superior staying power ...and it's cheaper than most high-end makeup brands! For this reason, it's also my trusty travel foundation - your complexion will look beautiful & natural in your holiday snaps! Also the 30ml bottle is so compact, it fits nicely in my tiny makeup purse. Take note, this foundation is an effort to remove, so make sure you use a sturdy make up remover, followed by a thorough wash with facial cleanser.
I like Double Wear's frosty glass packaging but it annoys me that the bottle doesn't come with a pump (repeatedly tipping your foundation onto your fingers is so dated and unhygienic, ughh). Never fear! Estee Lauder and MAC are the same company and the foundation bottles have the same rim circumference. Just pop down to MAC, buy an $8 (AU) foundation pump, trim the pump tube to the length of the Estee Lauder bottle, twist on the new pump and voila! Problem solved. You're welcome ;)
That's it for now! Hope you found my top foundation picks useful. I'd love to hear about your favourites so please feel free to drop a comment!
**My skin-type is blemish-prone and I tend to have acne breakouts along the jawline; my complexion is combination normal-to-oily, that also tends to be dehydrated; and I develop an oily T-zone within hours after makeup application. Also makeup tends to slide right off my face! The foundations listed work fine with my problem skin, but do I require some spot concealing and touch-ups throughout the day to keep oil at bay.